The Musical Adjectives Project
Jumpstart Your Creativity !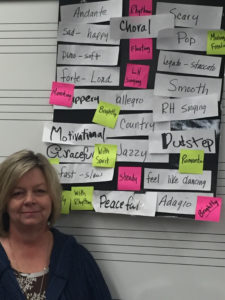 Descriptive words, characters, glossaries, translators, and images to aid in understanding, describing, and communicating the emotions and character within pieces. This free resource is perfect for all levels of experience, genres, and teaching situations. The Musical Adjectives Project is also a wonderful tool for integrating the arts and vocabulary in classrooms and homeschool.
Founded in 2010 by Gail Fischler