Meet Our PA Columnists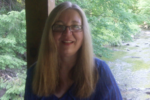 Catherine Shefski: The Enterprising Pianist
Catherine Shefski is a pianist with over thirty years of piano teaching experience. She completed her undergraduate degree at Smith College, and holds a Master of Music from New England Conservatory as well as an L.G.S.M. Certificate in Piano Pedagogy from the Guildhall School of Music in London. She's performed in solo and duo piano concerts in venues including the Weill Hall, Jordan Hall, Stanford University, Philadelphia Art Alliance, York College, Ithaca College, and Christopher Newport College.
In 2012 Catherine recorded one piano piece every week for the year and uploaded it to SoundCloud. These raw, unedited files, recorded in her living room are some of her favorite pieces — from Scarlatti and Bach to Janacek and Rachmaninoff — with a sprinkling of modern music.
Catherine is the author of a mini-book for Kindle "Practice Hacks for Piano: A Guide for the Busy Pianist" and she has also written the screenplay for "Playing With Beethoven," a film which is currently in production.
In addition to her writing and teaching she currently works for an artist management company in Philadelphia, PA. (2017)
Doug Chapman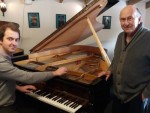 & Richard Dain  Piano Maker's Corner
Richard Dain founded Hurstwood Farm Piano Studios in 2006. The institution has been a leading piano research and development establishment for many years as well as an appointed dealer for Steingraeber Klavierfabrik in England. Doug Chapman is Head Piano Technician for Phoenix Pianos, a British piano company located on the picturesque Hurstwood Farm, near Sevenoaks in Kent, England.
From an early age Doug had a fascination with pianos, and had lessons from the age of 7. He learnt on his great-grandmother's "Challenger & Hicks" upright piano, which had been passed down by his grandmother. He would take great pleasure in taking off the front casework and watching all the hammers and dampers moving around, always in awe of the sheer number of components.
Years later, on a family trip to the Martin Guitar Factory in Pennsylvania, Doug, aged about 14, was again fascinated by the workmanship involved in the craft of building instruments and decided it was the line of work he'd like to go into (not into the family construction business, much to his mother's delight). On returning to the UK, he embarked on a course in guitar making and piano technology, including tuning, repairs and restoration.
He graduated in 2008 and started his own company, tuning and servicing pianos all over London and the South East of England. In 2015, he joined Phoenix Pianos, based nearby in Borough Green, Kent as their Head Piano Technician. When he's not tuning an upright or servicing a grand, Doug enjoys spending time with his wife and two young children, playing in his band with friends and supporting his football team, Tottenham Hotspur.
As well as being an enthusiastic pianist, Richard Dain has research experience and background in many branches of engineering, several of which impact directly on piano research in Upright and Grand Pianos. His work has been in development of industrial products and machinery including gas turbine, rotary, and diesel engines, rail traction, mining and metallurgy, agricultural machinery, harvesters and nut processing machines, iron and steel making, and furnaces for the production of hydrogen.
Whilst some of these sectors might appear distant to the development of the perfect piano, it is fair to say that the piano is the most wonderful engineering amalgam– one on which Richard has focussed the knowledge of a lifetime of research and development experience. As well as his successful piano business, Richard also runs Hurstwood Farm, a working nut farm, producing cobnuts and walnuts for many suppliers across the UK. Several of the farm buildings have been made available for piano research, development, manufacturing, and recitals.
Learning the realities of manufacturing a piano was not as simple as I thought it would be. One big obstacle was learning who was actually making the parts we needed. Over the last 5 years we have found out the actual origins of many other piano makers parts and now take a lot of time to research the companies we work with so we can be sure we are using the highest quality and know the product history. (2016)
Kurt Erickson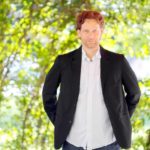 : Soundtracks You Play
With renowned artist and children's author Mike Biskup, Erickson founded SoundtracksYouPlay, LLC and launched Sarah and the Magic Piano. This hybrid children's book/piano book is a unique synthesis of Story + Music + Art + Video where musicians play the pieces and create the soundtrack in real time while watching a video on an electronic device. This wholly new approach to music study has caught the attention of teachers and pedagogues across the globe.
Kurt Erickson is currently serving as composer-in-residence with San Francisco performing arts organization LIEDER ALIVE!, writing and premiering new commissioned works for guest artist recitals on their subscription concert series. Recent premieres and commissions include a new choral work premiered by the San Francisco Girls Chorus at Davies Symphony Hall, as well as a new commissioned work for soprano and orchestra to celebrate the 50th Anniversary of the Berkeley Community Chorus & Orchestra.
Erickson's association with the late countertenor Brian Asawa led to premiere performances in Los Angeles, San Francisco, Long Beach, and Seattle with critical acclaim in The Huffington Post and San Francisco Classical Voice. Erickson has worked extensively with San Francisco Opera Ballet Master Lawrence Pech on a number of dance commission projects. Erickson is currently engaged to write a new commissioned work a new soprano and orchestra work for a consortium of orchestras across the world (premiere 2019-20 and 2020-21 seasons).
While in his twenties, Mr. Erickson served a unique 1999-2000 sacred music composer residency at San Francisco's Grace Cathedral, St. Mary the Virgin, and Berkeley's St. Mark's. Shortly thereafter, he served as the composer-in-residence at The National Shrine of Saint Francis of Assisi from 2001-2003, writing music for their professional choral ensemble Schola Cantorum; a recording of Mr. Erickson's choral works by this outstanding vocal group garnered considerable critical acclaim.
A new music advocate, Mr. Erickson directs the Neue Lieder Commissioning Program – a biennial project that commissions prominent composers from the US and internationally for premiere performances on the LIEDER ALIVE! concert series. Mr. Erickson frequently serves as a guest composer and speaker at colleges and universities across the country. He is a frequent performer with his wife, acclaimed soprano Heidi Moss Erickson.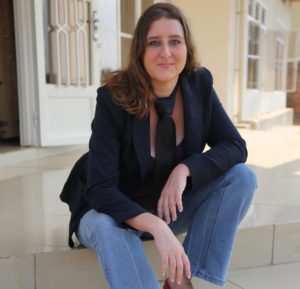 Marion Grace Woolley: Kigali Keys
Marion was born into a family of extremely talented musicians. Her cousins range from session musicians, recording in studios around the world, to graduates of the Royal School of Music, to singers and pianists in London and Australia.
Unfortunately, Marion was born on the other side of the family, with very little musical aptitude. 
She studied drama at the British Record Industry Trust (BRIT) School of Performing Arts, and went on to combine her interest in theatre with a love of sign language, studying Deaf Theatre at Reading University. Completing an MA in Language and Communication Research in 2007, she reluctantly moved out of the attic of a gypsy jazz violinist to accept a job in Rwanda with Voluntary Services Overseas.
After helping to publish the country's first Dictionary of Rwandan Sign Language, Marion became an international development consultant and author. She moved back to Kigali in 2014 to write novels and teach fiction.
With dreams of learning to play more than three songs, she searched everywhere for a piano. When she eventually found one, she discovered a shortage of people to tune and fix it, and soon developed a fascination with trying to do this herself. It wasn't long before Marion was tuning and fixing other people's pianos, but there weren't many around.
Along with metalworker Alexander Karabona, and carpenter Désiré Mulumeoderwa, Marion is attempting to set up Kigali Keys, hoping to manufacture the first African piano in almost thirty years. (2017)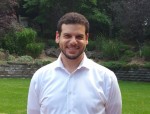 Lee Stockner: Occupational Octaves
In Occupational Octaves, Lee delves into just what special needs piano lessons are. He intends to reach out to many other professionals, even ones that he might not entirely agree with, in order to bring you a wide span of opinions. He plan to grow a glossary of terms and respond to questions any of you may have with the best answers he can give without giving direct advice about students he have not personally met and/or treated.
Lee Stockner is a self-made inventor, music educator, special educator, business owner, program creator, instructor trainer, author, publisher and innovator. Growing up on Long Island in the 1980's, Lee showed an early and obvious talent for the piano. Lessons began for him at age five with an incredible teacher who trained him to teach by age 15.  Before turning 20, Lee had become an in demand community pianist and fully booked piano teacher.
Being a learner diagnosed with Attention Deficit Disorder himself proved problematic and he never followed through with his formal education, but took it upon himself to learn in life. When first approached to work with a student with Autism, a natural talent emerged and he shortly thereafter began working at a school for students with severe Autism. He was able to learn on the job what many learn in a classroom with a professor and this hands on experience was highly empowering. He was soon learning to think outside the box, as creative minds do in challenging situations.
When approached to teach students with disabilities so severe they'd never be able to learn traditional music notation, he created Lee Stockner's Music Box Method™ to give these students an alternative language of music that is special needs, user-friendly. He founded his company, Music Lee Inclined Guy, Inc., became a registered music publisher, publishing Occupational Octaves Piano™ in September of 2014 as a full mainstream music curriculum written in Lee Stockner's Music Box Method™. Mr. Stockner has grown the the worldwide group of Occupational Octaves Piano™ certified instructors in addition hundreds of teachers, therapists and parents who have used his books. (2016)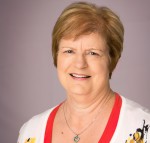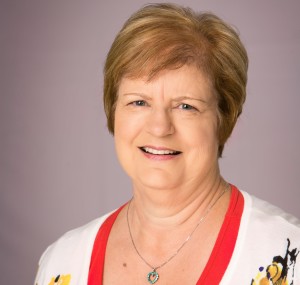 Gail Fischler: Playing With Wolfgang
Gail is the founder of Piano Addict, the international blog for piano students, teachers, and avocational players to connect, discover and enjoy all that is piano. She has contributed to The Piano Bench Magazine, The American Music Teacher, FPS Resources, and Grand Piano Passion. Gail has been featured on the Podcast, The Modern Musician. 
Gail created The Musical Adjectives Project, an interactive Wiki to aid pianists and musicians in understanding and describing the emotions and character within themselves and their music. To further help young musicians discover and communicate musical meaning, she created the popular board game Musical Words, which is based on the descriptives found at the Musical Adjectives Project. Gail is the face behind the teaching tools and resources at the popular Fistful of Notes store on Teachers Pay Teachers. She believes that teaching materials should be flexible "because a good teaching tool shouldn't just work on Tuesday with the perfect student." 
Gail is also known for her arrangements of music from around the world and explains how she got started this way: "I've always been interested in songs and musical styles from around the world. When I started arranging, I wanted to give pianists a deeper experience of folk music than what was included in most early level books. I used them mostly with my students and included composition and improvisation activities based on the scales and forms of the various regions. In my earlier arrangements the melodies are set in a very straightforward, song-like way. Lately, I've been branching out more; using ethnic elements as sound effects, creating medleys of several tunes, and composing original music based on compositional techniques and musical elements from around the world." 
She is the author of the Passports series of singles and volumes and co-author of Latin America. Her Passports World Music arrangements are available at Fistful of Notes by Gail Fischler on Sheet Music Plus. 
Gail is an MTNA Nationally Certified Teacher, and a past president of both Arizona State MTA and Tucson MTA. She holds degrees from San Jose State University and The University of Arizona. She is a recipient of the Janice McCurnin – Beatrice Searles ASMTA Honored Teacher Award.
Gail taught private and community class piano as well as, a Pedagogy/Literature seminar at Eastern Arizona College in Thatcher, AZ from 2007 – 2016. She currently maintains an independent studio and mentors teachers in Tucson and via the internet. When not teaching, composing, or blogging, she gardens, cooks, bikes, and hangs out with family and friends. She has this to say about her call to teach.
"It wasn't a matter of whether I was going to teach—it was what. I remember getting in trouble for bringing all the little neighbourhood kids to our house and playing school when I was 7 or 8. I am pretty much a born teacher. You know the old saying, "them that can't teach"? I don't think it means what we commonly think. To me it means that you can't do anything else because it is your true nature—your true calling. I started teaching when I was in high school. As much as I would do things differently with those early students now, I know that that those first teaching experiences—good and bad—are the rock that my teaching and blogging are built on today." (2017)
Daniel Ley: Piano Maker's Corner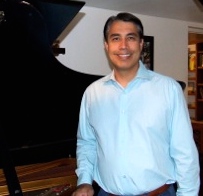 At Ley Piano Company passion for piano craftsmanship is alive and well. I founded the company specializing in traditional piano care and service. I hired passionate, skilled craftsmen with a desire to continue the tradition of quality piano care into the modern day. 
20 years later we continue to carry on that tradition. In addition to full service piano care, we enthusiastically have designed and built a grand piano… the Monserrat. The goal was to design thinking of what its like as a technician, to purchase high quality parts from businesses with longevity, and to make an instrument that was reasonably priced for all piano lovers. The Monserrat is a labor of love built with the customer in mind.
Learning the realities of manufacturing a piano was not as simple as I thought it would be. One big obstacle was learning who was actually making the parts we needed. One example was when we went to purchase screws from a company in Chicago. After during a lot of research we learned that the screws were actually made in Indonesia and just stored and shipped from Chicago. We then had to find another supplier that manufactured here in the United States. Over the last 5 years we have found out the actual origins of many other piano makers parts and now take a lot of time to research the companies we work with so we can be sure we are using the highest quality and know the product history.
I'm excited to help answer any questions you all may have about piano care, services, and history from the unique perspective of a technician and small manufacturer. (2016)
Deanna Witkowski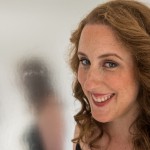 : Stepping Off The Page
Some musicians keep a foot in two or three worlds, bouncing between styles and traditions as called for by the situation or assignment. New York pianist/composer Deanna Witkowski simply invented her own verdant, borderless realm. Possessing a supple sense of swing, ravishing touch, and vast harmonic resources, she has created an utterly personal body of music informed by her deep knowledge of jazz, European classical and Brazilian forms. The winner of the 2002 Great American Jazz Piano Competition, Witkowski has released five critically hailed albums over the past fifteen years, with each new project revealing a steadily evolving sensibility marked by melodic invention and emotional connection. 
As a piano major at Wheaton College outside of Chicago, Deanna caught the jazz bug. Exploring the alto saxophone, she started studying with Larry Panella (now head of the University of Southern Mississippi's jazz department). She was serious enough that her first summer home from college she took a six-week course with pianist Bill Dobbins at the Eastman School of Music. With no jazz piano teachers available at Wheaton, Panella connected her with Brad Williams off campus, and Williams turned her on to Bill Evans, Errol Garner, and other masters.
Wheaton is also where Deanna started getting serious about composing. She took several composition courses, but with few jazz combo options she started commuting to nearby Benedictine University to play. Soon she was bringing in original tunes and arrangements to try out in a trio format. The day after graduating Deanna moved to Chicago, and sought out every opportunity to play at jam sessions. "That's how I learned a lot of tunes," she recalls. "I would just go to these sessions, and for any tune I didn't know, I'd write down its name and go learn it."
Deanna currently holds the piano chair in the BMI/New York Jazz Orchestra. She is passionate about improvising and is excited about this opportunity to connect with all of you. In her column, Stepping Off The Page, she teaches and discusses improvisation in a broader context than just jazz and does it so all you piano addicts, no matter your level, can get right in there and have some fun. (2016)