PA Details & Submissions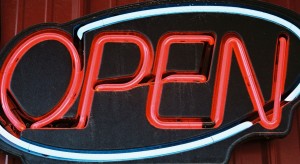 Piano Addict is the place for all piano enthusiasts: students & teachers, avocational & professional, classical, jazz, new age, & more. Connect with other piano addicts & check out links to other great piano, music, and music education sites. Muse, discover, and catch up on pedagogy, news, reviews, and this n' that.
Piano Addict was born as Studio Black 'n White in 2006 as a place for the students from 3 studio locations to connect with and learn from each other. The site soon outgrew its format and went public as Piano Addict in 2008. In 2010, Piano Addict moved to WordPress and has continued to evolve into the site you see today which is read by piano lovers worldwide. Friend, like, follow, tweet, pin and more via the Piano Addict social media accounts. You can find links to the Piano Addict feeds in the right hand column of every Piano Addict page.
Many thanks to you all for your continued support and kind words of encouragement—and thanks for reading. Want to chime in on a post topic? Have a great idea for a post or a new feature? Got a question? Just want to say hello? Comments and suggestions are always gratefully accepted. Just click on Please click on ABOUT⊽ / Contact Piano Addict or leave a comment on a post.
Enjoy!
Want to contribute to Playing With Wolfgang? Here's the scoop:
Content submitted for Playing with Wolfgang must be G Rated. Many teens and pre-teens read this blog. Submissions can be a few paragraphs or longer, however there is a 600 word limit. Playing With Wolfgang stories should be about the experience of practicing, composing, performing (about how something unfolded in your life not about practice or teaching tips directly) and should be taken directly from your own experience. I reserve the right to choose what will be published and when. Every post will be properly attributed. By sending in a story you confirm that it is your own work, you own the copyright, and have all appropriate permissions. Please click on ABOUT⊽ / Contact Piano Addict to arrange to send in your contribution.