Contact Piano Addict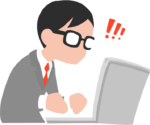 My contact widget is down permanently because it no longer plays nicely with php. Please send messages via Piano Addict on Facebook or Twitter. The links to my feeds are in the right hand column of every blog page.
Please note:  Material published on PA is chosen based on PA's mission and readership. Chosen content may be published as a post or shared on social media accounts. Editorial decisions are final. PA blog does not publish unsolicited guest posts, infomercials, or infographics/posters advertising sites, people, products, or services.
Thanks so much for reading Piano Addict!