Meet The Addict Herself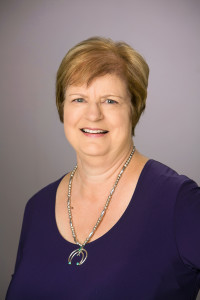 Gail Fischler is an MTNA Nationally Certified Teacher, and a past president of both Arizona State Music Teachers Association and Tucson Music Teachers Association. Gail received her undergraduate degree in music from San Jose State University and completed her masters in piano performance and her doctorate in Music Education and Piano at the University of Arizona. Her teachers and coaches have included Patrick Meierotto, Johana Harris, Marilyn Thompson, Ozan Marsh, Rex Woods, and Carol Stivers. She is a recipient of  the Janice McCurnin – Beatrice Searles ASMTA Honored Teacher Award. She holds Permanent Professional Certification in piano from Music Teachers National Association.
Gail was a founding member of the Board of Directors of the National MusicLink Foundation and has served as Southwest Regional MusicLink Coordinator. She has performed across Arizona and presented lectures, workshops, and research presentations throughout the United States and in Canada. Gail has adjudicated for the Arizona Study Program, Roberta Slaver Competition, Prescott Fine Arts Association Piano Scholarship Competition, NAU Adele Piano Competition, ASMTA Honors Recital, TMTA Scholarship Audition, AMEA Solo & Ensemble Festival, Cochise Young Artists Competition, and NAU Concerto Competition.
Gail was the Piano Specialist at Eastern Arizona College from 2007 to 2016. She currently maintains an independent studio and mentors teachers both in Tucson and via the internet. Her students have won honors in state and local competitions, evaluations, and festivals. She has contributed to The Piano Bench Magazine, The American Music Teacher, and Grand Piano Passion, and has been featured on the Podcast, The Modern Musician.
Gail is the founder of Piano Addict, the international blog for piano students, teachers, and avocational players to connect, discover and enjoy all that is piano. She created The Musical Adjectives Project, an interactive Wiki to aid pianists and musicians in understanding and describing the emotions and character within themselves and their music.
To further help young musicians discover and communicate musical meaning, she created the popular board game Musical Words, which is based on the descriptives found at the Musical Adjectives Project. Musical words was the initial offering in the popular Fistful of Notes by Gail Fischler store on TPT. The inventory has grown teaching tools for all levels of students. "Because a good teaching tool shouldn't just work on Tuesday with the perfect student."
Gail began composing intermediate arrangements of traditional songs from around the world for her students. The collection has grown to include Christmas Carols and original compositions based on world idioms. The Passports series now has a home at the Fistful of Notes Store by Gail Fischler on Sheet Music Plus including music India, Taiwan, USA, France, Poland, Japan, Ukraine, China, Argentina, Mexico, Norway, Cameroon, and more.
Want to book Gail for your next pedagogy event? 
Just click on Contact Piano Addict under ABOUT⊽ at the top of this page! Topics include; technology resources for creative teaching, out of the lines: looking inside and beyond the elementary piano method page, musical ears: listening activities for technique, imagination, and musicality, essential skills for developing pianists, and learning styles as they apply to music teachers and students.
Want to request a workshop or presentation on a topic of your choosing? Want to hold a small group workshop or presentation remotely via conferencing or Skype? Just ask! All requests for workshop/presentation information will be handled joyfully and promptly.