The Enterprising Pianist: Story, Music, Art, Video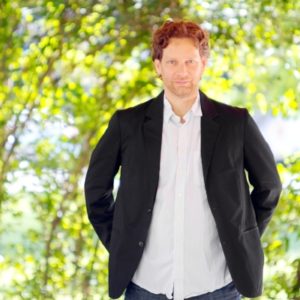 When I was a kid, I was kind of addicted to the Choose Your Own Adventure book series. The idea of reading a story and being able to proactively change the outcome seemed like just the coolest thing in the world. I would read those books for hours – they seemed something special and set apart from more traditional children's literature.
Fresh out of college and setting up shop as an independent music instructor, it struck me that the books and materials everyone was using: (a) hadn't changed much since when I was a kid, (b) were pretty one-dimensional, (c) didn't integrate art and technology in a meaningful way, and (d) weren't much beloved by kids.
Why couldn't music education books have a story component? I often wondered.
Why hadn't anyone created a book that kids actually wanted to use?
Why hadn't anyone created a series with an animated video that used the music as a soundtrack to the story?
Why couldn't a music student watch a video and play the soundtrack on the piano in real time?
Simultaneously, I watched in envy as kids lined up all night to buy the latest Harry Potter books. Years later I had the same feeling as I watched my own kids obsess over the latest videos and game apps.
Why couldn't we as piano instructors tap into this?
Inspired, I reached out to renowned artist and children's author Mike Biskup. We put our head's together to create something similarly compelling for young people learning musical instruments…All we needed was a lot of trial and error, hard work, and dedication to our goal.
I've been a fan of Mike Biskup's quirky artwork and creative spirit since we were junior high chums growing up in a sleepy central California town. His art and story provide music students with an immersive element that just don't exist in other books and music education materials. I asked Mike to join me in this endeavor and luckily, he was happy to bring his creativity and zest for merriment to the project. Our team was born. 🙂
Sarah and the Magic Piano tells the story of a young girl named Sarah finding all manner of
crazy inventions in the basement of her Grandma's house (the Tubatar and the Radio Toaster are my personal favorites). As you might expect, she finds a magic piano that sends her, ẚ la Alice in Wonderland, to a completely other world. The music is integral to the story, and can be heard as a soundtrack in our animated video.
As an active professional composer, I've had multi-year composer residencies with performing arts organizations, dance companies, and cathedrals and national shrines. I've written new works for singers who have sung leading roles on the stages of the Metropolitan Opera, Paris Opera, and San Francisco Opera, to name a few. I know firsthand how exciting it is to merge music and words (drama) together in real time. Artistic creation is an amazingly transformative experience – our process makes these experiences accessible for kids and music users at even the earliest of ages and levels.
First and foremost, Sarah and the Magic Piano is FUN and provides a completely new approach to music study. At the risk of using an over-used cliche, it's nothing short of a game changer.
And what does the future hold for music education materials merging story, art, and video? Judging from the interest kids have in quality literature and immersive arts experiences, we think we've tapped into something special.
We hope you agree.
Sarah and the Magic Piano is a hybrid children's story/music book with 18 solo piano pieces that serve as a soundtrack to the story. The book itself is a gorgeous interweaving of story, original color artwork, and scores. An animated video using our unique You Create the Soundtrack™ method allows a musician to play the pieces in Sarah and create the soundtrack in real time while watching a video on an electronic device.