The Enterprising Pianist: How Pedagogy Inspired A Screenplay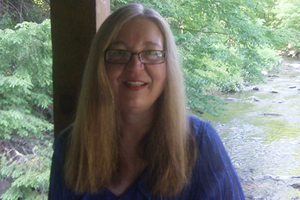 Four years ago, I wrote a screenplay. I called it Playing with Beethoven. It was around the time my piano teaching had taken a turn away from the traditional classical lesson plan to a more student-directed approach. Many of my students wanted to learn how to play from fake books, improvise and write their own music. The more I loosened the reins, the more they practiced. Their time at the piano was relief from the pressures of AP courses, sports practice and college applications. All the students were happy to play the music they enjoyed, whether it was Southern Rock, Billy Joel, or Chopin. But when it came to composition and improvisation, I noticed how some students felt free to take creative risks and others froze.
It was this observation that became the germ of the idea for my screenplay. This wasn't my first attempt at screenwriting, but it was the one with the topic closest to my heart.  I dug through my library of screenwriting books and manuals and reviewed the 'rules' for structure and dialogue. I read sample scripts online and watched a lot of movies. Soon I was outlining screenplay "beats," sketching out characters, and before I knew I was "in the flow" of writing.
Psychologist Mihály Csíkszentmihályi describes the process perfectly when he writes about flow. "Flow happens when a person's skills are fully involved in overcoming a challenge that is just about manageable, so it acts as a magnet for learning new skills and increasing challenges."
Writing the screenplay was a challenge, but one that I threw myself into. Every day I wrote I fell more in love with the characters and the music. I reached the final scene just in time to enter the script into the Set in Philadelphia Screenwriting Contest where it placed as one of the top five finalists.
One of the first things screenwriters must learn how to do is write a logline. This is a very brief (one or two sentence) synopsis of the film and should state the central conflict of the story. Loglines are used everywhere – when you're submitting proposals for readings, when you enter writing contests, on your website, and in print.
Here is the logline for Playing with Beethoven:
Josh, a classical piano student focused on winning the biggest competition of his life, encounters Charlotte, a free-spirited jazz pianist who distracts him to better her chances of winning. She lures him away from the practice room for a magical night and ends up teaching Josh that life, like his music, is about taking risks. 
Like Josh, Charlotte is also classically trained and super talented. Unlike Josh, she's the type of pianist who can play anything from Jazz to Klezmer or Irish jigs. Their backgrounds personalities couldn't be more different, but their love of music draws them together.
Fortunately, I didn't have to submit my logline to agents and producers, usually a long process involving hundreds of unanswered emails, and dozens of rejections. I sidestepped that whole submission dance when I impulsively responded to a retweet on Twitter. Director, Jenn Page, had put out a request out into the Twitter-verse asking for her next "Indie darling screenplay." Two days later in early August 2013, we were speaking on the phone and talking about bringing PWB to the screen.
Coming! Part 2: PLAYING WITH BEETHOVEN: The Film