Finding Inspiration: Redux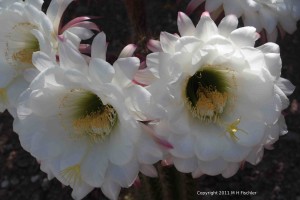 It is human nature to have a gut belief that everyone finds musical inspiration just as you do. The way we operate is just so intrinsic to who we are that we often can't imagine it any other way. Yet, if we go out of our comfort zone, it is possible to discover surprising things about the music and about ourselves that deepen both a specific performance and the way we view all music.
I started thinking about this as I read your comments and tweets on my post about discovering an argument in the Menuetto of Mozart's K331 (Playing With Mozart). There are lots of ways to get yourself inside a work of music. One of my students calls it creating with her composers. Most of us find that we use various techniques and that the method that succeeds depends on the piece, and possibly how the stars are aligned.
Cold Hard Facts
Facts and the artistic process aren't necessarily thought of together, but many people find that knowing the circumstances of a composer's life helps them connect to and understand his or her works.
A student of mine who was working on Schumann's Papillons found that these dances worked best for her when she imagined melodramatic scenes of the romance between Clara and Robert as her father vainly attempted to keep them apart.
Another student, while studying Chopin's Nocturne Op. 15 No. 3, made a connection between the longing in the opening, the anthem like chorale, and Chopin's exile from Poland.
Years ago, my husband and I attended a one man show in which the performer portrayed the contrast in Beethoven's violent and nurturing musical elements as his relationship with an abusive Father and protective Mother. This influences how I hear and teach his music today.
The Eb Minor Fugue from WTC Book 1 has always quite literally been the 23rd Psalm to me. I can hear parts of the text spoken as I play.
Symbolism & Metaphor
This way of thinking also requires some factual knowledge of a composer's life and thought. That factual knowledge becomes a springboard to a deeper interpretation.
I always imagined that Messiaen had something to say about goose-stepping Nazis (aka earthly kings) as I played Regard des Prophètes, des Bergers et des Mages.
One of my high school students found that the mechanistic feeling of her early 20th Century Russian piece represented the relentlessness of the Soviet regime, which she was studying in history class.
Other students and I have made connections to life's ups and downs and the creative process in pieces such as Schumann's Soaring and Chopin's Raindrop Prelude.
Color, Images, Movement
Some people experience music literally as colors. Each tone and key has a color associated with it. But those of us who are not blessed with this ability can still use color to help us connect with and share musical ideas. Images and movement are closely associated with color to me, as it is a critical element in both.
A student of mine was having a frustrating time finding her voice in the G minor Fugue, WTC Book 1. One week I asked her what colors she associated with each section of the piece. Orange! She used colored pencils during the week to shade each phrase—from neon to tangerine to pastel peach. I don't know where she found so many shades of orange but it worked. She found her voice and won a medal with a program that included that piece.
Some people draw or find photographs that illustrate a piece. When I played several movements of Messiaen's Regards of the Infant Jesus, I projected paintings—one for each movement—as I played. I chose mostly Baroque paintings because I loved the juxtaposition of the eras. One of my friends couldn't understand it though and said, "there are so many great modern religious paintings you could have used." Oh well…
Check out this video of Debussy's Clair de Lune with ink drawn animation.
Years ago, we attended a recital by Olga Kern in which she played Chopin's Bb Sonata. I was struck by her rubato and how she was able to slow down until the music was nearly motionless without the music dragging or grinding to a halt. It reminded me of this passage from Madeline L'Engle's book, A Severed Wasp, "Sometimes you'll see a dancer move up into the air so slowly you wouldn't think anything that slow could be up; and then the coming down is even slower."
A student in my studio envisioned Debussy's Snowflakes Are Dancing entirely as a ballet. She knew where each move happened and even imagined a troop of small ballerinas as the snowflakes.
Here's a video of Arthur Rubinstein's and Maya Pliset's interpretation of a Chopin Etude.
The KISS Method
Sometimes it works to just keep it simple. The piece doesn't demand that you dig incredibly deeply or get too complicated about it. Keeping it straightforward and elegant works for both performer and listeners.
If this happens to you, as a performer or teacher, you have to decide if this is a genuine connection or a personality issue—i.e. taking the easy way out. However, when there is true voice and a genuine connection to the music, the best thing I have found is to get out of the way and think or talk about what works and what doesn't and why.
Descriptives
Finding descriptive words may also help the music come alive. Choosing adjectives to describe phrases or sections can be a helpful tool no matter which of the above techniques you use to forge a connection to a piece. Check out The Musical Adjectives Project for words, characters, examples of images, glossaries and translators, plus ideas and tips.
Here's a creative video made by Megan, a student of Alison Mathews, who used images and word-clouds to prepare her pieces for performance.