Piano Maker's Corner: A Slightly Mad Idea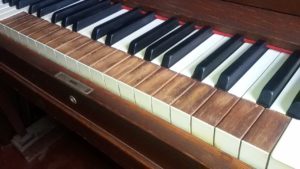 In my last post for Piano Maker's Corner, I spoke about how I learned to tune and fix pianos in Rwanda.
What began as a hobby has blossomed into something much larger. When I realised how much I enjoyed working on my own piano, I decided to see whether I could find other pianos to work on. I've helped to restring and tune a Young Chang piano at the Korean church in Kinyinya, and I'm now about to tune and replace the key tops on a 1924 Heintzman at Kigali Music School.
But these are rare finds. There are very few acoustic pianos in Rwanda. There are a couple of restaurants with grands, and a handful of music venues who have imported them, but not enough to keep a piano tuner in business.
This realisation led me to a slightly mad idea. Why not build pianos in Rwanda?
To my knowledge, there are no piano manufacturers in Africa. At its height, the Dietmann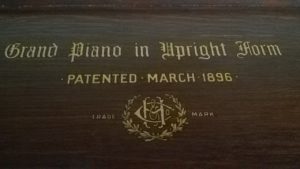 factory in South Africa was producing 4,000 pianos a year, but it closed in 1989. That might seem like a warning not to go any further. However, back in the days of Dietmann, it was a very different marketplace. Throughout the 60s and 70s many countries in Africa gained independence from colonial rule. As westerners repatriated to their own countries, they left behind pianos – which is possibly how my Russian Lirika and Kigali Music School's Canadian Heintzman wound up here.
The problem was that few local people had much opportunity to learn to play. Even today, there are few piano teachers and tuners available in many countries in Africa, and parts have to be imported from overseas to maintain them.
In the past, churches tended to be the only places to own a piano, but today there is a growing middle class in Africa with a hunger for live music. There are an increasing number of musicians, schools and music venues in need of instruments.
There are several fantastic charities which collect second-hand instruments for students, and there will always be people all over the world who want to learn but can't afford to. Yet there is also a need to support a music economy. If we can build pianos in Africa, we should be doing it.
That's why I've started the Kigali Keys project.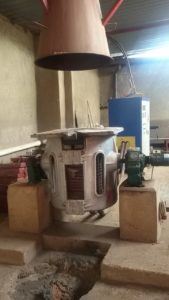 Whilst refurbishing my own piano, I met Alex Karabona who runs a foundry in Kigali. He helped to make a square tuning hammer for me when my standard tuning hammer started stripping the pins. I also met Desiré Mulumeoderwa, a Congolese carpenter. Together, we're going to take apart my Lirika and attempt to build our own piano from local materials.
There are some things like strings, bridle straps and felt that we are going to need to import, but our aim is to do as much as possible ourselves. We want to try to build affordable upright pianos, incorporating igitenge fabric and traditional imigongo carvings so that they represent the country of their birth, speaking of Africa with every note played.
It's a huge undertaking, but if we're successful in building the prototype, this will be the first African piano manufactured in almost thirty years.
We're running a crowdfunder on Indiegogo at the moment, and we're V-logging the process on YouTube. Our aim is to display it at the Made in Rwanda expo at the end of the year. We are very literally making music.