Kick It Up: Fall Edition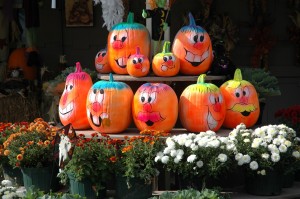 Well, the school year has started with a bang! So, here are some great activities and resources to kick up your fall teaching. Enjoy!
Music Hotel Game (Woods Piano Studio) This very fun and inventive game can be played multiple ways. Students love matching notes on the staff to the hotel floor keyboard locations.
Note Rush (Thomas Grayston) This app listens as students play. It can hear any instrument and won't move ahead until the correct pitch is played in the correct octave. There are 5 levels and the full staff is shown to help reinforce the connection between keyboard geography, the ear, and staff symbols. The game design is bright and appropriate for all ages. We can't stop playing it around here.
Halloween Themed Games & Bundles These are fun and affordable. I keep them in a desktop folder so I can access them in a jiffy and print what I want to send home. (Scroll down past the featured items to view them)
Music Educator Resources (Jennifer Foxx) Nine cool games including Boo!, Witches Brew, Spider Scales Puzzle, and more!
Halloween Matching Bundle (Ginny's Music Space) 35 pages of brightly designed sheets for reinforcement or review of dynamics, note values, clefs, etc. Both b&w and color files are included.
Halloween Music Games Mega Bundle (Piano with a Twist) More than 10 games and activities are included. Play Candy Corn Matching Game, Monsters on My Page, Crazy Pumpkins Board Game, and many more!