That's Weird, I Don't Like It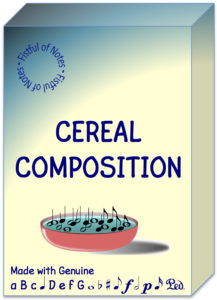 "That's weird. I don't like it." A stony face looked at me from behind brown bangs and round glasses.
"Tell me how you really feel," I thought. "What don't you like about it?," I asked. "I've just never heard anything like it and it feels strange in my heart," she said.
May all our hearts fell strange sometimes. It's perfectly natural to want to push away anything new—especially anything that makes us uncomfortable and feels strange in our hearts. But, of course, staying inside our comfort zone means zero growth.
So, I instituted a studio wide composition unit. A tone row composition unit. Earlier level students used fewer tones in their rows and fewer transformations. More experienced students had more options. I made worksheets to guide them in this unfamiliar form. They were all intrigued and totally engaged in the activity.
"It's like a jigsaw," said one. "I heard this kind of music in a movie," said another. Titles included: The Coyotes and the Moon, Crashing Knights, In Memory Of…, Triangles, and Planet 4126. Here are a few of the young composers' own thoughts (which after all these years I'm still pretty excited about).
Deciding not to say anything with music is actually making a statement

Maybe the pieces are random because War and Horror of the times were so terrible – they are random like life

There were lots of rules but each person's piece had it's own personality and creativity

It's OK to create a nightmare, crazy dream or fantasy with music
They said a mouthful. After our unit was completed, I noticed a very cool side effect. Doing the opposite of traditional tonal practice had helped them better understand traditional harmonies, phrasing, etc. Bingo!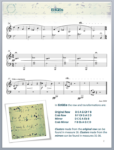 I spent time this summer revamping this activity into a newer version. It's called Cereal Serial Composition and is available here. You and your students can easily get their ingredients together and stir them all up into their own compositions. Milk is optional.
Coming soon: An intermediate piece by yours truly plus extended information on Serialism and Atonal Music to supplement Cereal Serial Composition.