Piano News Roundup: May 29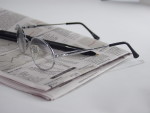 In this Piano News Roundup: Teeny people dance on piano, On imagination & singing, Ksaritonov at the Weill, and more!
Teeny people dance in augmented reality piano project
Great pianists on imagination & singing
The way news is delivered and shared has changed and I must to change with it. Many of our favorite news sources are going behind paywalls and only are sharable via social media. So, this will be the last Piano News Roundup on Piano Addict. The good news is that I will be sharing all the great links I find via social media so you can always stay caught up! Just click on the social media icons to follow, like, and otherwise stay in touch with Piano Addict. Social media not your thing? Just check the feeds in the right column and click on the links from there. All the feeds are scrollable so you will always be able to catch up!