PA Shorts: Directions For A New Year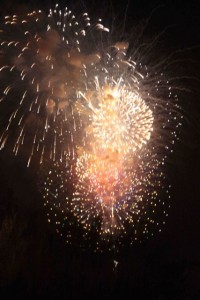 One of my favorite blogs, On An Overgrown Path, is threatening to go silent. The reason? Social media and blogs do not work well with each other. You can read the entire post here.
I feel their pain. On the Piano Addict Facebook page, the only posts that are shown to most of the thousands of people who have liked the page are memes, cartoons, and silly images. These have their place and I enjoy them or I wouldn't share them. However, shares of articles about pianists, music, and teaching are important too and the reach of these is much smaller—even my own blogposts suffer.
For now, Tweets and posts on Google+ seem to reach all my followers there. However, FB is the most used social media service. If someone is on just one service, it is usually FB. And the algorithms are against bloggers right now.
Yes, I could pay to reach more people. Indeed that is what FB is trying to force me to do. However, I don't get paid to do this blog. It was never about the $$$.
So, I'm asking you all what direction you would like Piano Addict to take in 2016. In 2015, I added new columns on improvisation and teaching learners with special needs. Jennifer Fox and I have an exciting new feature coming this spring (it's still a secret but you'll love it, I promise).
Where should Piano Addict go? What would you like more of? Would you like to have paid content offered? Do you even care about being notified about new posts through social media? Would you rather be notified via email?
Please share this and send in lots of feedback. You can comment directly on this blogpost or send me Tweets, FB comments and messages, and Google+ comments.
Thank you so much for your support and for reading Piano Addict. Happy New Year to you all!