Vintage PA: How Charlie Brown Helped My Career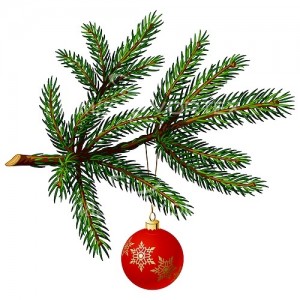 When I was in middle school I was asked to play a solo in the winter program. It was a big honor. My teacher and I worked hard on my piece until it was the best it could be. I looked forward to the event with the feverishness of a 13 year old during the weeks before Christmas.
One week before the program the teacher in charge of the program told me she was sorry, but I couldn't play the solo I had prepared because someone else was playing it. I was devastated and took it quite personally because, although I couldn't articulate it, I instinctively knew that power games were being played and I had lost. That teacher had known which piece I was preparing from the beginning.
My Dad took it personally too. He went to the school and told them how hard I had worked to no avail. OK, he probably said more than that. I wanted to quit but, at the same time, I was as mad as I was devastated. Dad said- What about that Charlie Brown tune you've been playing by ear?
I loved that tune. I had worked it out on my own and it didn't belong to anyone else. I wasn't sure I wanted to share it. But, Dad helped me to see that I could come out as a winner instead of a victim and walk out with my head held high. So, I worked on the Peanuts Theme for a feverish week. Although I wasn't privy to this part until later, Mom told me that Dad made sure it wasn't accidentally left off the program.
For the record, my performance was quite the hit. I got points for bravery and for a great tune- also for having been clever enough to figure it out without the music with no time to spare.
I think that was the day I became a musician. Because that is what musicians do isn't it? Real musicians take adversity and turn it into opportunity. And, we don't whine or complain about it (although it might eventually become an amusing story or even a blog post.)
I wrote a letter about the experience to Charles Shultz and thanked him for the inspiration. I got a personal reply and the signature of the man himself. Of course, today I realize that I should have written to Vince Guaraldi whose scores to the Peanuts Gang had opened up the world of jazz to me.
Of course, this story is a Charlie Brown story in itself. Just the kind of thing that would have happened to him in one of the cartoons if he were the pianist rather than Schroeder. All these years later, I don't have a clue what the piece I had worked so hard to prepare was, but I can still play the tune from Charlie Brown.
The Piano Guys surprise some nursing home residents with their rendition of the Peanuts Theme 
Studio 360 on Charlie Brownhttp://thepianoguys.com/portfolio/charlie-brown-medley/
Portions of this post were published in December 2012