PA Shorts: Famous Amateur Pianists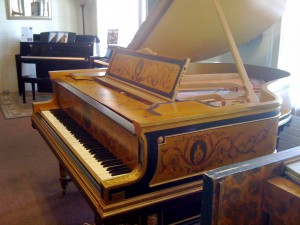 Just after reading a rather nasty comment on amateur pianists (the location shall remain nameless), I heard a performance of The Archduke Trio on the radio. What do the two have in common you may ask?
Well, Beethoven dedicated the Trio to his friend Archduke Rudolph who was by all accounts one heck of a pianist and musician. Archduke Rudolph actually premiered the work. Among other compositions Beethoven dedicated to the Archduke, is the Hammerklavier Sonata.
Beethoven dedicated the sonata Op. 101 to Baroness Dorothea von Ertmann who was also a fine pianist. The Baroness kept Beethoven's compositions in the public ear through her salons long after his death. It is said that she was the greatest woman interpreter of Beethoven's piano works.
Both these pianists are definitely amateur pianists by definition. Today, many fine pianists are doctors, lawyers, entrepreneurs, parents, athletes and more. So why the trash talk? Personally, I think it speaks volumes about the insecurities of the person who is doing the trashing. Some musicians and teachers have clearly become so used to being on a pedestal that they can't handle the fact that there are other fine musicians who have been called to other career paths and that these musicians also have voices.
Here are a few other posts centered around amateur musicians you might like to read:
Should Certain Literature Be Off-Limits To Amateur Pianists?
Masterchef: Redefining Amateur
Redefining the Amateur Pianist