Great Finds: A Shrinking Piano & Practice Personalities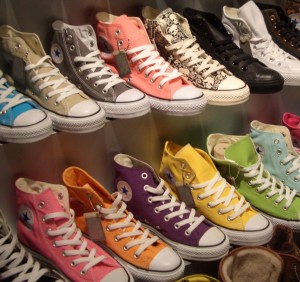 Thornton Cline is a respected music educator, songwriter, producer and performer. He teaches at Cumberland University and Cumberland Arts Academy in Lebanon, Tennessee, Sumner Academy in Gallatin, Tennessee, and maintains his own private studio in Hendersonville. He sent me his latest book, The Amazing Incredible Shrinking Piano, and I absolutely loved it! Then, I saw that he had written about practice personalities (right up my own alley) and asked if I could take a look at those books as well. I hope all you fellow piano addicts find these volumes as useful as I already have.
The Amazing Incredible Shrinking Piano
This book is more than just adorable. It is so very true at the core. When some children are frustrated with themselves they lash out at what is doing the frustrating. When that is a musical instrument, there is a problem. Lily loves the piano her Grandmother gave her but can't stop taking out her frustrations on it.
Grandma warns her , "What you don't know is that this is no ordinary piano. It is magical. Every time you hit the piano it will shrink until you won't be able to play it." Lily cannot contain her frustrations and the piano shrinks and then shrinks some more. Lily must learn to respect the instrument and herself before it will grow back to it's normal size.
Thornton has written songs that go right along with what happens in the book (pgs. 34-43). The notation is clean and easy to read. Several can be played by very early level students and others by a late elementary/early intermediate student or a teacher, or parent. Of course, no matter who plays the fun is in the singing!  There is also a CD that comes along with the book so students can listen to the songs as they read the story.
This book would make a perfect book for any studio and also a great gift for the young pianists in your life.
Practice Personalities: What's Your Type
Practice Personalities For Adults
These volumes are filled with descriptions and strategies for various personality types along with interviews with music educators. You will meet personalities that are over-exuberant & highly confident, not-so detailed, fragile & easily discouraged, over scheduled & way too busy, excuse making & blaming, dramatic, and more.
I love the way Thornton has taken what can be extremely dry research on learning personalities plus everyday experience to create a practical and very useful book for teachers of all instruments. While there are no specific piano examples, the material here is totally adaptable to piano teaching and learning. These two books absolutely belong in every teacher's pedagogy library.