PA Shorts: It's Warming Up!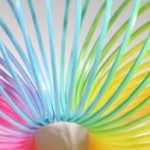 This spring I have been busy judging young pianists' evaluations. I love hearing them play. Some are very worried that they are not warmed up and make sure I know they are cold and stiff.
Usually after they have done their technical elements, they are good to go. Occasionally, someone launches right into their pieces, before I can get a word in, and does their technical stuff last. Not the best choice.
I wish these students had some strategies for warming up both at and away from the keyboard so, I've put together a list of links and thoughts on warming up below.
Wrist, arm, & shoulder video from Piano Career
Penelope Roskell's warm ups from The Cross-Eyed Pianist
Stephen Hough on tabletop warm ups
Stephen Hough's go to at the keyboard warm up
An important warning about rituals from Hough
Do you have some links to favorite warm ups and stretches? Please post them in the comments below or on social media.