Great Finds: TomPlay & Discussions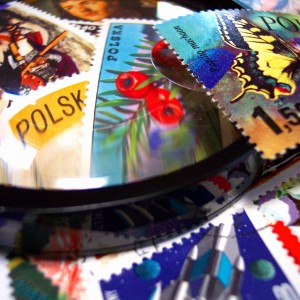 Reader Question
A PA reader wants to participate in some educational discussion forums and asked for some recommendations for good ones. Well, open forums have largely been replaced by social media. Some social media groups are public and some private or by invitation only.
You can search Facebook groups with the words piano pedagogy, music education, adult piano learning, piano technique, etc. and find the groups that best fit you. On Google+ there are communities of people who share their performances and ideas in much the same way. There are also Google Hangouts (like chat rooms) on specific topics. If you follow pianists, pedagogues and music educators on Twitter, you can find tweets by searching hashtags such as #bachchat, #mozartchat, #musedchat, #pianopedagogy, and #piano.
Hope that helps!
This new interactive sheet music app allows pianists of all levels to play, practice, and learn music accompanied by orchestra and/or piano. There are currently 40 TomPlay scores available in the iTunes App Store. Alexis Steinmann kindly sent me codes to preview 3 of the pieces.
First, I had some fun with the slow movement from Mozart Piano Concerto No. 23 , and Handel's famous Sarabande. Since I knew both pieces, I didn't change the metronome and went straight to playing with orchestral accompaniment. The sound and sensitivity of the orchestral part straight from the iPad exceeded my expectations, although using earphones or external speakers might have helped the balance against my grand piano.
You can play with a default cursor that tracks each beat- a really helpful feature in the early stages of learning a piece. More experienced players can turn off the cursor which I did. The cursor jumps in a funky way during subdivisions and I really wish it moved smoothly from beat to beat. Also, it's not possible to simply turn off the cursor in a preference panel. It defaults to on every time you stop the track.
The third piece I previewed was an arrangement of the theme from Tchaikovsky's Swan Lake. It comes with a piano accompaniment (no orchestra). There are 7 available levels and each level is available in both A and B minor. The arrangements are intelligent and satisfying with a new challenge at each level.
There are some tempo, agogic, and rubato anomalies in all the accompaniments I previewed that sometimes make it challenging to really stay with the accompaniments. In the Mozart the tempo becomes slightly faster when the orchestra enters and in all the pieces there was rubato going on in the subdivisions (especially the 8ths in Swan Lake). Rubato is fine but it is a personal thing and this wasn't at all my style.
I wish the accompaniments were exactly on and then I or you, or a student could do our thing as desired. From an initial learning perspective I feel exact rhythm, particularly subdivisions, is fundamental. You can't bend something if you don't know exactly where in time that thing is supposed to be in the first place.
One of the most useful features of TomPlay is called Auditorium. There are sections on the composer and the work, notable performances, interpretive hints, and further information including such tidbits as the meaning of catalog numbers.
In the Library page, you can record, share, and discuss your work in the forums. You will need to create a log in first. After that, you can record and share recordings with the TomBooks community directly from the app. Recordings can also be downloaded. You cannot share directly to social media.
Each piece of interactive sheet music is sold separately starting at $2.99. There is a bundle available for $19.99.
Did I mention that each composer winks at you when the apps open? Cute.