Great Finds: Notation, Jazz, & Virtual Faculty Lounge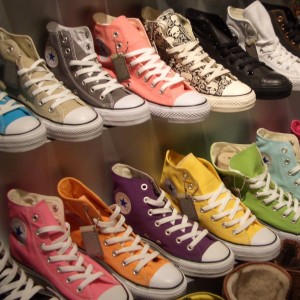 Music Studio Teacher: the Faculty Lounge for the Private Music Teacher
Saxophonist, Sean Murphy founded this site in April 2015 as an ongoing resource for private music teachers everywhere. Already there are tax, creative, and organizational tips. I love the idea of a virtual faculty lounge.
When I viewed the site, I had to scroll after I clicked on a page to actually view it.  At first I thought that the page links didn't work but they actually do. Once I scrolled, the page literally popped up.  It's all there if you just know the trick. I don't know if this is a browser issue or an awkward design.
Doug Gould is the man behind this archive of transcriptions from the great improvisers of our time. The transcriptions are detailed and clear. They include the articulation and phrasing from each performance. There is a sample transcription of Shenandoah by Keith Jarrett available for free on the site. Transcriptions are available for purchase individually and there are sound samples of each. Art Tatum, Thelonius Monk, George Shearing, Bill Evans, and many more artists are represented here.
This versatile notation program allows you to work on either Windows (including Surface and other 8.1 devices) or Mac computers, sync with an iPad, and import/export to and from both Finale and Sibelius. Playback is very high quality with samples from the London Symphony Orchestra and more. The samples are such high quality, you can use Notion as an instrument in live performances.
You can customize rules, and choose from add on packs and plug-ins. Midi files can be shared through SoundCloud directly from the program. Compatibility is provided for a variety of video formats including Rewire. Notion 5 is available in 5 languages.
StaffPad is designed for Windows Surface and compatible 8.1 devices. You can handwrite with the pen and StaffPad will convert your writing into a typeface score. Scores are automatically synced to the cloud. An interesting feature is dynamic painting. You literally paint the subtleties of dynamics into the score. Score playback quality is assured with samples from the Boston Pops Orchestra and other fine artists.