Great Finds: Dances, Beethoven, & Billie Holiday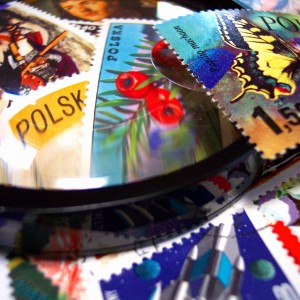 Lara Downes, A Billie Holiday Songbook
"My take on this music, as a classical pianist paying tribute to a jazz icon, is also a tribute to the unique diversity of music, …evolving , absorbing the sound of each successive generation to reflect our multifaceted complexity."
The arrangements of these Billy Holiday songs evoke America now and times past. That said, Jed Distler did not hesitate to bring in influences from classical composers such as Messiaen and Schubert when the music called for it. Lara Downes performances take us to a profound, sacred place within her that listeners aren't always privileged to enter. Stunning.
Joel Fan, Dances for Piano and Orchestra
Joel Fan, acclaimed musician and member of the Silk Road Ensemble has collaborated with the Northwest Sinfonietta in this wonderful portfolio of dances with influences from Poland, France, Spain, Cuba, the USA and more. From Chopin and Saint-Saens, to Gottschalk and Cadman you are drawn into a world of movement and light. It is at once technical and elegant—a real treat.
Christopher O'Riley & Matt Haimovitz, BEETHOVEN, Period.
"…nothing could have prepared me and Chris for the revelation of exploring these works using period instruments. With this setup, the fact that the cello can easily overpower its partner changes everything. Suddenly, the consideration is no longer how can the cello cut through the multi-voiced powerhouse of a concert grand piano, but how can it make room for the nuances of the 19th century fortepiano?"
And a revelation it is. From sonatas to variations, we hear the works for cello and fortepiano in a new light. I'm not always a fan of period recordings. Sometimes, I feel that the musicians rely totally on the tone of these instruments to carry the music and the result is dry and academic. This definitely does not happen with this recording. Period.
The result is actually strikingly modern. The recordings were done using a 1923 original Broadwood fortepiano, a 1710 Matteo Gofriller cello with gut strings, and a tuning of A430. "I think we all vibrate better at that pitch."