Great Finds: 4 Hands, Interactive Learning, & eBooks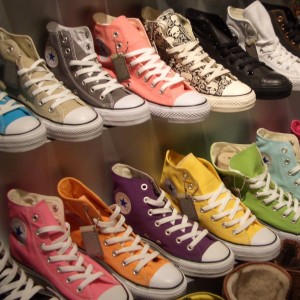 Piano 4 Hands
Nikolas Sideris: Fairyland in Treble
The eleven duets in Fairyland in Treble come complete with a tale for each piece (written by Nefeli Tsipouridi.) The pieces are beautiful, charming, and accessible for elementary to intermediate students. They are perfect for any age as well. Students will not outgrow the book either. The pieces increase in difficulty as the student progresses.
The secondo rhythms are very steady, allowing everyone to succeed at challenges such as syncopation, compound meter, and melodic lines made up of larger note values. There are QR codes at the top of each piece which take you right to individual recordings.
The possibilities for live performances or multimedia recording projects are really exciting! In addition to playing the music for a tale, students might record themselves or family members reading the text and even create their own original artwork to project.
You all know I'm all about helping students to find and connect to meaning in music and here is a book of magical music and words which totally work together to do just that (Nefeli actually wrote the tales to match Nikolas' music). I love the way these pieces and their accompanying tales do not "talk down" to young pianists but rather challenge them in a friendly real world way.
Here is a link to YouTube videos from Fairyland in Treble.
Interactive Learning
Sight Reading Factory
I featured the subscription based  Sight Reading Factory in a Great Finds post back in 2013. Since then I have used it with both private and college level students. We use it at EAC to structure sight reading for class piano students. It is also perfect for studio labs or at home use by students of any age. Students love the variety of the randomly generated exercises and their ability to change variables of difficulty, length, speed, and key.
I do wish that there was a treble or bass clef only feature in the piano exercise options. Then, a trombonist could zero in on improving treble clef or a violinist could target the bass clef. But, overall that is a small detail in this helpful program because a the trombonist can simply choose violin from the options or the violinist can choose a bass clef instrument.
I like the fact that, thanks to a great new feature, I can now create specific assignments to be recorded and emailed back to me. If you haven't checked out Sight Reading Factory yet, do so. This one is a keeper!
Playground Sessions
Co-Created by Quincy Jones, Playground Sessions combines score reading and your ear. These song tutorials are all about discovery. The program is free to download. Songs are $3.99 each. Genres include Classical, Pop/R&B/Rock, Film/TV, Classics, Holiday and Traditional. Many songs are offered in several levels: Rookie, Intermediate, and Advanced.
Each song purchase includes a video tutorial lesson by David Sides, interactive sheet music, and sheet music which can be printed 3 times. The program keeps track of your download history in a library so you can print a song once and then print again anytime—even after a few years!
If you use a USB keyboard (which I highly recommend) you will be able to practice section by section interactively, alter the speed of the accompaniments, view an accuracy score, and record and share your finished piece.
Bootcamps are available on each level to help round out those with less experience. Basic notation, rhythm, chords, and scales are covered. Bootcamps also help develop strategies for learning by ear, creating an arrangement, and voicings.
Playground is great for someone who just wants to improve their piano skills or as a supplement to traditional lessons. I think this hands on discovery based method would be a wonderful bridge for those who have difficulty reading notation.
eBooks
It's always wonderful when our colleagues share their wealth of experience with us and Gretchen Saathoff and Catherine Shefski both have updated eBooks to share.
Gretchen's Goal Oriented Practice is now available here for $10. You can contact Gretchen directly here.
Catherine's Practice Hacks for Pianists is now available in a Kindle edition for $2.99 from Amazon.
The practical ideas and inspiration in both these small volumes will light a fire under both your personal practice and your teaching.