The Lighter Side: Test Your PA Knowledge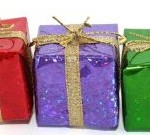 Many thanks to all of you, across the globe, who have supported Piano Addict from it's infancy in 2006 to the present. I appreciate every one of you. So here is a little gift in the form of a quiz to test your knowledge of PA trivia. There's no time limit once you begin so search away (there is a search box in the right column) if you need an answer!
Absolutely no information will be collected about you when you take the quiz. You will not be asked to log in or give your name, email, firstborn, or anything else. (I turned absolutely all that nonsense off – you're welcome.)  This is purely for fun. Once you submit your answers, a results page will appear with your score and the correct answers. Buttons at the bottom of the results page will allow you to share your results on social media if you wish.
[mlw_quizmaster quiz=1]