Piano Maker's Corner: Buying, Selling, & Reconditioning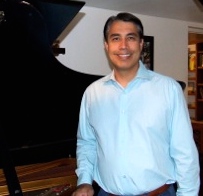 Today, Daniel Ley talks about the monetary vs. intrinsic value of a piano and makes a funny on pins. 
There are many things that factor into a pianos value. Some are obvious: the brand, the type, the year, and the current condition. Some are less obvious, like the memories, the need, or even how perfect the finish matches the dining room table.
There are some things that play a huge factor in pin pointing the value. The condition of the pinblock is crucial. The pinblock needs to be able to hold the pressure needed to be tuned. In fact, the pinblock is so important that if it is in poor condition the repair or replacement of just this single part can exceed the value of the piano itself.
In addition, the local market will affect the value of an instrument. Costal and larger cities have higher market values than middle states and smaller towns. Also due to changes in vendors and manufacturing specifications the year your piano was built can factor into its value.
You can narrow the year a piano was built using the serial number, which can be found on the plate or on the key bed. This is something most piano shops should be able to help you look up since this information is not usually easily accessible through the Internet. (Piano Addict: there is an online Bluebook which can give you a start in the process)
As we mentioned earlier, none of these things account for the intrinsic value of an instrument. The monetary amount assigned to generations of ownership, interesting history, and time is completely decided by the owner. All of these things are the reason we suggest finding a technician you trust and spending the time to do your research before buying or selling an instrument.
As a full service shop we do not specialize in retail but we do put a lot of effort into helping our customers find the right piano to fit their space, family, and budget. This was one of the reasons we began building the Monserrat. We wanted to build a grand piano that could add value and interest to the home and lives of any of our customers.
If any of you have questions about your piano, a piano you are thinking of purchasing, or want to learn more about our Monserrat we invite you to contact us through our website at leypianocompany.com. You can also send questions to the lovely Piano Addict herself and we can answer them in future columns here.
Daniel Ley
Daniel Ley is the owner of Ley Piano Company in Tucson Arizona, where he carries on a tradition of quality piano care, service, and restoration. In addition to full service piano care, he and his craftsmen have designed and built a new American grand piano, the Monserrat.