Piano Maker's Corner: Finishing Details
This month Daniel Ley talks about the pros and cons of different piano finishes with four images of the process. Enjoy!
There are lots of parts and aspects to think about when building or buying a piano. However, the first thing we notice when we walk up to an instrument is the finish. I mean most of the time we see the piano before we hear it. This is something we gave a lot of thought to when we were deciding what finish to use on our Monserrat.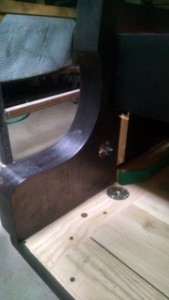 There are primarily two kinds of finish; polyester and lacquer.  Polyester is a catalyzed varnish that uses a two part chemical process to harden. Lacquer is applied and it is the evaporation of chemicals as it dries that creates the harder finish. We ultimately chose to go with a lacquer finish. There were two primary reasons we made this decision.
The first reason was because lacquer is the more traditional refinish choice. We aspire to build a piano with the longevity, reliability, and aesthetics of the heirloom pianos so many of us love. We felt that following in those footsteps with the finish as well would be a wonderful way to tie in the mission we have as a company regarding the Monserrat.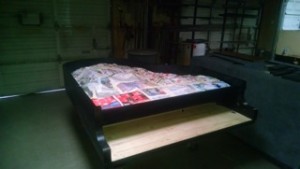 The second was that lacquer is more forgiving and allows for easier management of repairs. It can be blended to cover scratches and dents later in its life. Polyester because of the how it hardens and adheres to the wood is almost impossible to repair to its original state. For instance, if a customer would like us to refinish there piano and it has a lacquer, because we can strip it, gives us choices for what we can do for them. Polyester cannot be stripped from the wood, and because we cannot blend it, we are limited to patching scratches. Even this is limited in success because what we apply to the scratch will be brand new while the finish around it has aged so the colors may not match 100%.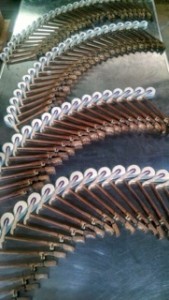 We always do our very best with all our customers' pianos. Although, polyester pianos are more difficult to do finish work to we understand and appreciate the impression it makes. Walking into a room and seeing the gleam of the light against that high gloss finish is beautiful. However, for us the ease of working with lacquer won out. Plus, as we mentioned earlier the tradition of that satin matte finish is a sight all its own.