A Bit Of Humor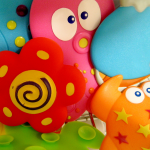 It's the bleak midwinter and we all need something to keep us going right? So, here are a few funnies to lift your spirits. Enjoy! ( and be sure to leave your own personal funnies in the comments)
A colleague and I were serving as evaluators in a small town. We drove down together the night before because the judging started at 8 the next day. We were put up in a small motel near the college 5 minutes from where the evaluations were to take place. The morning of the event, I got my suitcase together and checked out and got to my colleague's room about 7:30 am. He was still getting his things together so I went in and waited for a few minutes. (7:4o) When he was ready, we went to the door and tried in vain to open it. The lock had broken. We tried the window, but it too was fastened shut. (7:45) Luckily, he had a screwdriver so we tried to pry open the window and pick the door lock to no avail. (7:50 and all I could think was that those in charge were never going to believe why we were late.) Finally, we called the desk and a nice woman came and let us out. We made it to the event on the dot of 8:00 and everyone got a good laugh.
When I was working on my doctorate, one of my professors told us the story of his master's recital in Organ Performance. The venue was a large church. The organ was high up in a balcony and the audience was seated in the pews below. His last piece was a contemporary work where his hands and feet were going like mad all the time (insert much gesturing by way of illustration) and he used a friend as a page turner. He started in on the piece and was about halfway through when the page turner knocked the music off the rack. While still playing like mad, (again, much gesticulation here to indicate extremely busy hands and feet) he watched in disbelief as the entire score floated page by page down on to the audiences heads. But, he had spent his youth playing for silent films. So, he improvised where he needed to and nailed the ending. Apparently his committee got quite a kick out of the whole thing.
A soprano and I were working on the Hermit Songs of Barber in preparation for a performance. It was in the late 90's and the President was in quite a bit of hot water. We went in for some coaching and when we got to the very, very short seventh song, she sang, " I do not know with whom Clinton will sleep. But I do know that fair Clinton will not sleep alone." Needless to say we could not continue for a few minutes.
I found this to be truly my life right now as I contemplate whether to use a page turner or not for an upcoming recital. (and anyway, who knew Copland could be so evil—and in a lullaby too?!)