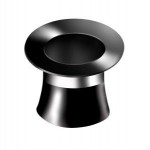 I love getting unexpected packages in the mail. And by unexpected packages, I mean unsolicited materials and recordings submitted for possible review. It's like Christmas to tear open the packaging and delve in.
Lately though, I'm noticing a disturbing trend in some new recordings that have been sent to me. The producers and recording engineers are having way too much fun. On one recent CD, the dynamic manipulations were so overt, I really couldn't believe it. I went to our retro stereo system with equalizer and high quality speakers to have another listen. The manipulation became even more obvious—mere smoke and mirrors.
Do these producers think we are stupid? Is it possible that the initial recordings are so faulty that they required all this sliding of sliders and turning of knobs? Perhaps the studios chosen to produce these recordings don't specialize in acoustic instruments?
I do have to say that mostly, these are smaller labels and/or are self produced. That begs the question of why an artist would allow their work (and their listeners) to be tortured this way. To me it's better to be admired (or not) for who you are than for falsely trying to make yourself into someone else entirely.
Call it enhancing, doctoring, or whatever you will, this kind of tampering is at best a distortion and at worst a misrepresentation of an artist and their unique temperament.
Bruce Brubaker recently wrote a post entitled Labor Management. In it, he touched on the enhancements that were done to Rubinstein's recordings by his longtime producer Max Wilcox.
Mr. Wilcox is known as a producer with musical opinions. The fine craft of the editing in this nocturne recording makes it clear how closely he and his engineers were listening. How strongly Wilcox may have expressed himself to Rubinstein, and even influenced the pianist's way of playing, I don't know. Nor do I know if Rubinstein was aware that nuances were being trimmed from recordings of his playing. With the removing of hand-breaks, small bits of time, milliseconds were removed — altering overall musical rhythm.
Bruce brings up the question of whether perhaps Rubinstein wanted to play differently in recordings (play-acting vs. film-acting). He used words like, modernized, manicured and sanitized.
To all you pianists and recording engineers out there: Being an artist is about truth. We teachers do not want our students to think that such recordings are in any way kosher—heaven forbid that they should serve as models for achievement. We listeners can hear when you cross the line from making enhancements to the dark side—to playing with our affections.
And, just so you know, we all generally resent it. Hence the rant.