Guest Post: Gregg Kallor,
First, a little housekeeping…
Please be aware that as of tomorrow, Google will no longer support Google Reader. You can move from Google Reader to Feedly and enjoy the same features for free. You can also get notices of new Piano Addict activity on Facebook, Twitter, and Google+. Links and feeds are located in both sidebars. 
Facebook has changed their algorithm so that everyone no longer sees every post. If you are using Facebook, I recommend that you like posts to strengthen the likelihood that new posts from Piano Addict will actually show up in your newsfeed. 
When Gregg Kallor and I were working on his Artist Portrait a few weeks back, he touched on physical motion and music in one of his responses.
"Physical movement never fails to stimulate me. Particularly walking/hiking and riding a train (above ground). Something about the motion, the sense of moving forward – especially if I'm feeling a little stuck – always gets the juices flowing."
I was curious to hear more and asked if he could expand on that a bit. As he was up to his neck in deadlines right then, I suggested he write a guest post on the subject. Very graciously, he agreed and here it is. Enjoy!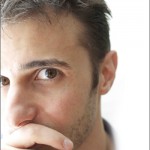 I sit a lot – pianists tend to do that. (It's sort of necessary.) Maybe it's the long stretches of sitting that make me appreciate physical movement as much as I do. Walking is putting a rhythm in the body, which is why it feels musically stimulating. And it's enormously satisfying to feel like I'm going somewhere.
Physical movement – or the sense of motion if, say, I'm riding a train – often inspires a rhythm or a melody or some musical idea that I then work out at my desk or at the piano. It's a kind of emotional stimulant, and it gets the juices flowing. I'm almost certain that our most common rhythms come from walking (and from the steady gait of a horse's gallop – "Erlkönig" is a classic example, but think of the opening of the Waldstein sonata and, you know, about a million others). From dancing, too – waltzes, habaneras, bourrées, allemandes, mazurkas, minuets, sarabandes, courantes, tangos, etc.
Moving around is my wide-angle lens – it's helpful in stepping back from the detail-oriented working out of (obsessing over/editing/burning/replacing/rewriting/editing/etc.) a particular phrase or section. My composing is almost equally divided between improvising at the piano and sitting at my desk with my manuscript paper and a pencil. Improvising is, in a sense, like walking – it gives me a certain freedom and momentum that I can't get from just hearing the music in my head. I play something surprising, and think, "Oh, that's kind of interesting" – then I take those things back to my desk and hear them in context. Seeing the forest for the trees kind of thing.
It's similar in terms of my performance practice. I'll run through entire pieces or programs in my head while I'm walking or driving to get a feel for the flow, and the shape. (That's also a great way to find out what I really know and where I'm faking it – I can improvise if I forget a passage when I'm playing, but I can't get away with that when I'm away from the piano!)
Motion – or the sense of movement – plays a huge roll in A SINGLE NOON. "Straphanger's Lurch", for instance, is a musical nod to the all-too common (for this New Yorker) embarrassment of a subway rider stumbling into someone when the train stops suddenly. Other movements, like "Broken Sentences" and "Things to Come", evoke a less-specific sense of motion – a sort of kinetic energy of pedestrians and bikers and automobile traffic and food carts and dogs and parrots and all the crazy chaotic stuff that swirls and buzzes constantly in the city.
Throughout the suite, repeated chords provide rhythmic propulsion and harmonic grounding – a sense of (I hope) forward motion. In "Night", they become a gently murmuring accompaniment that surges in and out of the foreground – undulating waves of sound. "Found" has a very slow sense of movement – floating or hovering, almost still.
I'm a harmony guy – I could revel in a cascade of chords all day, but it's the rhythm of those harmonic shifts that make magic. Movement gives those gorgeous colors shape, and meaning. For me, anyway.
The trick in playing, of course, is to create that sense of motion in the music. My work with Sophia Rosoff  (founder of the Abby Whiteside Foundation) has taught me the importance of being physically free when playing the piano – it's essential to be able to move uninhibitedly in order to put the motion into the music. As she always tells me, "Make a sound, put it in rhythm, and get out of the way!"