Artist Portrait: Gregg Kallor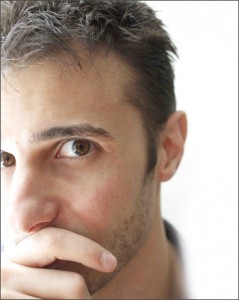 This week; a bonus Artist Portrait for you! Because pianist and composer  Gregg Kallor is up to his eyebrows preparing for the release concert of his new album, A Single Noon, at SubCulture tomorrow night, we chatted via email. I'm very grateful for his open and often humorous words about inspiration, risk taking, time management, his "Aha!" moment, and more. His music is playful one minute and deeply touching the next and I think we see that aspect in his personality here as well. Enjoy!
Talk about that initial switch from pure classical training to improvisation.  I noticed that you came back to study classical piano and jazz improvisation concurrently later on. 
It wasn't really a switch, since I began playing the piano by improvising. Apparently, when I was very young, I'd head over to the piano and pick out melodies that I'd heard and mess around with them – that sort of thing. I began taking classical lessons when I was six. I was a somewhat undisciplined student, and tended to abandon my assignments in favor of improvising – so it was a natural decision to add jazz lessons a bit later. I loved both and wanted to play both, and I studied with classical teachers and jazz teachers throughout middle school and high school. It was only when I got to a music conservatory that I was forced to pick one over the other. Which is one of the reasons that I left.
Was there a moment when you knew that the combination of piano, improvisation, and composition were going to be your life? 
Yes! It was a progression of events that led to the combination of them all, and the "Aha!" moment was my 2011 concert at Weill Recital Hall at Carnegie Hall. I premiered my suite, "A Single Noon" – which combines all three elements – on the first half of the program, and the second half was a mix of music by Rachmaninoff, Chick Corea, Stravinsky, Bartok, Annie Clark (St. Vincent), Henry Mancini, and Louise Talma. It felt great to combine them all – it was like coming home. Some of the most gratifying feedback I got that night was that the program was very "Gregg". (There's no qualifier there, of course, but that's something!)
 You clearly have a robust sense of  fun and playfulness. It comes out in your music—full force in pieces such as Espresso Nirvana. Yet, your music can turn on a dime into great profundity. Where do you find inspiration? 
Thanks for saying that – that makes me happy! (I is pLaYful.ish.)
Inspiration pops up everywhere. I'm inspired every time I read a book that moves me; when I see a painting that captivates me. By my piano teacher's constant reminder to "say what you have to say, honestly, and get out of the way." By Emily Dickinson's poems. Van Gogh's charcoals. Nabokov's prose. etc.
New York City is one giant pot of inspiration – certainly the extraordinary riches of creative and performing arts. And the culinary delights (mmmm, dumplings; etc. etc.). And meeting – often quite literally bumping into – fascinating people who are pursuing all kinds of vocations and interests with great passion.
Physical movement never fails to stimulate me. Particularly walking/hiking and riding a train (above ground). Something about the motion, the sense of moving forward – especially if I'm feeling a little stuck – always gets the juices flowing.
Have you always been a natural risk taker?
It depends on the kind of risk we're talking about! I've always been curious and eager to experience new things – sometimes it's easy, and other times it feels like jumping off a cliff. Either way, I'm likely to do it – unless there's a compelling reason not to.
A few weeks before my college graduation, a dear friend of mine died. A few months later my grandfather was diagnosed with cancer; it spread quickly and he died shortly after. Eight weeks later, my grandmother joined him. It was a devastating year for me, but confronting death forces a new perspective on life. I vowed to live without regret from that point forward – better to make mistakes and (hopefully) learn from them than to wonder what might have been.
You have such a busy, varied career. How do you manage your time?
Not particularly well. I need a secretary.
Generally, it's a matter of triage – whatever's most pressing/imminent gets the most attention. I have a tendency to jump pretty completely into a project and lose track of, well, everything else – so I have to be disciplined about making sure I get to everything. One non-negotiable: I compose every day immediately after I've had my morning coffee (also non-negotiable, and very, very important) – even if it's only for a short while. Then I can attend to whatever else is pressing for the rest of the day knowing that I've written something. Hemingway said that his goal was to write one true sentence every day. (And then, apparently, drink away the remaining hours.) I can't vouch for the "truth" or whatever of my notes and rhythms, but the intention resonates.
Talk a bit about your current tour and how you've chosen the pieces for the recitals.
All of my programs include some of my music and some music by others. The programs change as I find new pieces that I want to play – and depending upon the musicians with whom I'm collaborating – but I always choose them with an eye toward the narrative arc of the concert.
One solo program I've been playing lately includes my suite, "A Single Noon", in the first half; the second half starts with a quartet of short pieces by Rachmaninoff, Chick Corea, Stravinsky and Bartok (a sort of amuse bouche), then I improvise on some songs by, say, Elliott Smith or Annie Clark or Manicini or Monk (the mid-course), then I finish with Louise Talma's first sonata (the steak). Then we're ready for drinks.
Adriana Zabala and I are touring with a songs program that includes my Dickinson and Yeats cycles, some gorgeous Wolf songs from the Italienisches Liederbuch, a couple of early Debussy gems, some Spanish songs, and we keep a couple of slots open for some songs we can improvise on. Adriana's a lot of fun to program with – and perform with! – because she's very thoughtful about the narrative arc of a program and the relation of the songs and the composers and the texts. (I just look for songs in C major – 'cause, you know, they're easier.)
What is next on the horizon for you?
I'm super excited about the concert at SubCulture tomorrow night! Fantastic new venue, very intimate – great place to celebrate the release of "A Single Noon".
I'm eager to record the chamber music that I've been writing over the last year – hopefully I'll get to it in the fall or early winter. And I just finished composing my piano concerto! I'm really looking forward to finding an orchestra to premiere it with. (Orchestras/conductors: inquiries welcome.)
What have been some of the (feel free to choose any or all of these) most humorous, humbling, memorable, and/or inspiring moments in your career?
This one qualifies in all of those categories: the Hartford Symphony Orchestra commissioned me to compose a piece for their family concert series, which they premiered in February 2009. I wanted to write something that would really grab the children in the audience; I called my piece "Fantasy Overture", hoping that the music would inspire them to imagine their own narratives. One such narrative was provided by a toddler sitting next to me at the performance, who apparently thought the piece would be greatly enhanced by fits of shrill screams. He may have been right – though, at the time, I had to restrain some violent impulses. Difficult to describe the exhilaration of hearing a 60-piece orchestra play something you wrote. (Particularly when seated next to a screamer.) Except to say that I want more of that.
In June 2011, I received an Aaron Copland Award for composition – an extraordinary opportunity to spend three and a half weeks at the late eminent composer's house to work on my piano concerto. The quiet setting, and the spirit of the great composer were incredibly inspiring; even on those days when I didn't wake up in the throws of creative ecstasy, by the time I finished my morning coffee and sat down to work, I was incredibly productive. Having unfettered time to compose was a gift, but the experience had a greater impact than I had anticipated. Composing has always been a passion – a compulsion, really – but I had never made it my primary focus. At Copland House I understood that it is central to who I am. I have never felt more right.
What advice to you have for those of any age who study piano and improvisation?
As my teacher, Sophia Rosoff, always tells me: have the courage to make a mess! Above all, explore your emotional connection to whatever music you're playing. The specifics are, in a way, less important than a real engagement with the music – Bach, Monk, Gershwin, whatever.
Here's a link to Gregg's upcoming tour dates.