What's New: Im Freien (Out of Doors) & Exile's Cafe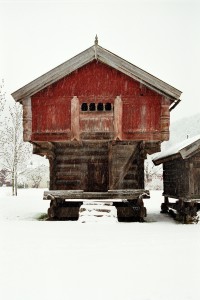 Exiles Cafe
Lara Downes has a new recording due out February 26 on the Steinway label, Exile's Cafe.  She was featured in one of my Artist Portraits last year and I had a great time talking with her about her last project, 13 Ways of Looking at the Goldberg. So when I heard that her current project was ready for prime time, I contacted her to hear the very latest.
Exile's Cafe is comprised of music by composers in exile including Chopin, Martinu, Rachmaninoff, Milhaud, Korngold, Weill, Prokofiev, Stravinsky, Still, Sahl, and Fairouz. Here is what Lara herself had to say:
Years ago, I heard a lovely little piece called Tango from the Exiles' Café. The music and the title captured my imagination, and I started fantasizing about this café as a place both real and metaphorical. I thought about the places where people gather, all over the world, to find a home away from home – all the travelers: the nomads, explorers, gypsies and vagabonds following a hope, a dream or a promise. And the refugees, thrust into undesired journeys by the forces of natural disaster or man-made tragedy. I thought about the state of exile, the no-man's-land where home no longer exists in the place left behind, yet perhaps can never truly be found anywhere else.

This is a quote from the German novelist Hermann Kesten:

If one lives in exile, the café becomes at once the family home, the nation, church and parliament, a desert and a place of pilgrimage, cradle of illusions and their cemetery…

Sometimes, I think, one must make a kind of home, find a kind of peace, at the Exiles' Café.

I thought about the Exiles' Café as a place that becomes everyplace, a space where journeys converge and histories collide, where the refugees and wanderers of every time and place magically gather across centuries and continents to share their stories.

And I thought about all the artists, writers and musicians who have carried their gifts with them on their journeys of exile – the beauty that has been found on those journeys, no matter how difficult or painful.

The music on this record reflects the transformative passage from what is left behind to what is discovered ahead. This music speaks of vanished worlds and altered lives, of the fragility of destiny, and the possibilities of new beginnings. In these miniatures we find glimpses of their composers' journeys, like messages on postcards sent from the Exiles' Café.
The Exiles Project, is an interactive micro-site developed in conjunction with the recording of Exiles' Cafe, designed to collect and share individual stories of exile. Visitors can submit their own experiences or reminiscences of exile, displacement and discovery, in the form of text, images, audio and video. The Exiles Project will develop into a wide-reaching forum for exploring the narratives of exile, on both universal and personal levels.
Lara has also just launched an online studio on Powhow. She hopes it will will "let me stay connected with students I encounter on my concert tours around the country and beyond. I'm excited about the potential for continuing relationships that begin in masterclass or other situations." She is also curious about other teacher's experiences with online teaching. So if you have comments please, please share!
Im Freien
Nils Anders Mortensen's recent recording, Im Freien takes us on a tour through both exterior and interior landscapes. He begins with Debussy's L'Isle Joyeuse. The performance is clean, boistrous, and sometimes rather restrained which fits perfectly with what I have been taught about Watteau's painting—that it is not an arrival but a departure and our lovers are joyful and apprehensive at the same time.
Grieg's Ballade comes next. While there is no overt connection to the outdoors here, Grieg's Variations on a Norwegian Folk Song evocative of the lush yet stark, welcoming yet forbidding landscapes that are Norway. He also bares his soul in this piece, coming to terms with the death of his parents. One can imagine that he is showing us the views they will have from their graves.
Next comes more Debussy: the Estampes and Claire de Lune. The Estampes are clean and very rhythmic with no blurring of colors that might spoil a woodcut. Claire de Lune is pure legerdemain—atmospheric and gorgeous. It is perfectly paired with Grieg's magical Nocturne.
The recording concludes with Bartok's Out of Doors Suite (Im Freien). Here we have all the clamor and quiet that is the outdoors: shamanistic drums and pipes, a boat song, bagpipes, the chirping of crickets and frogs, and a wild chase.
This is a thoughtfully conceived group of pieces.  Even if you aren't a nerd for music inspired by the outdoors like I am, this recording is a must have.