Artist Portrait: Shai Wosner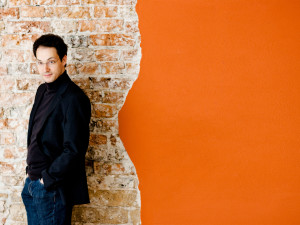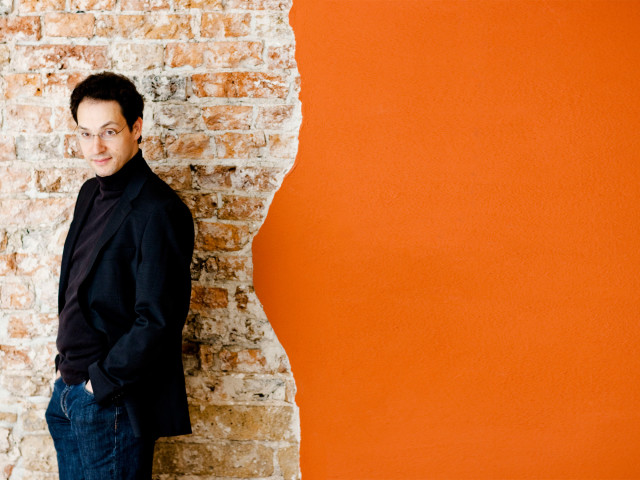 It's good for your health as a musician to be in the company of other good musicians. I don't think I could really exist as a musician without that.
And, pianist Shai Wosner practices what he preaches! He is currently off an a European tour playing trios by Haydn, Beethoven, and Schubert with good friends, Veronica Eberle and Danjulo Ishizaka.
I talked with Shai via Skype from his New York apartment just 4 days after Hurricane Sandy made landfall and devastated large areas of the East Coast. Aside from damage from a roof leak he assured me that all was well for them as they lived on a small hill. His agent however, told me that she was working from her boss's apartment because their office was located in the building threatened by the famous unstable crane. But, as they say, the show must go on.
Shai is a person who wants a little risk and a little nervous energy in his performances. He feels that if he is too comfortable the music suffers. Nerves is one side but excitement is the other.
I think it's healthy to get nervous up to a point- you never want it to take over… if I'm too comfortable I tend to be less involved somehow. Using that (nervous energy) is a very important trick that you need to master… you try to channel it toward the music making and when it works you really, really feel absolutely wonderful. You channel it towards something productive and creative and make the most out of it.
I asked him if there was a moment when he knew he was a pianist. He replied that he always knew he was a musician but didn't really make that separation and didn't remember a moment of conscious realization.
When I was growing up and was exposed to—at first it was Mozart before practically everything else—There was a personal identification on my part with his story. I think that as a child you need to hold on to more than just the music and that had a lot to do with it.
We went on to talk a bit about the traditionally rebellious teenage years.
Sure I didn't like to practice, I do have to admit that and I wish I had practiced more when I was a teenager, to be honest. But there was no major crisis; no I will never play the piano again or anything dramatic, not really that I can remember.
Shai's newest recording includes Sonatas D 840 & 850 plus 6 German Dances by Schubert. You can hear more of his thoughts on Schubert, Ligeti & Haydn, Beethoven & Debussy, what it means to truly listen, his varied career, and latest projects in the videos above. I truly appreciated the candor and depth of his comments and I hope you also enjoy meeting this gracious artist.